Click here to read the full story >>
---
Posted: 19 Mar 2016 02:42 AM PDT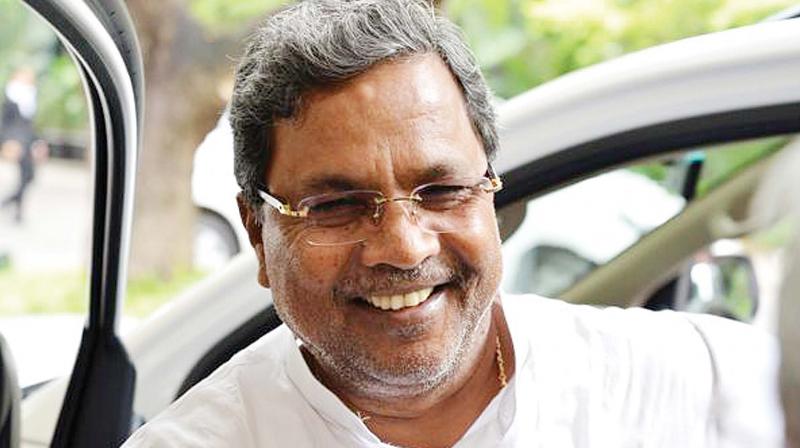 19 March, 2016, Bangalore: The government of Karnataka state has put its foot on accelerator to support the startup sector. In its recent announcement, Siddaramaiah, Chief Minister, Karnataka, said "The Karnataka government would set up four technology business incubators across the state in 2016-17."
"The incubators will be set up in the areas of Internet of Things (IoT), Electronics System Design and Manufacturing (ESDM) robotics, 3D printing, nanotechnology, medical devices, health technology and clean technology," he said while presenting the budget.
While referring to the state's startup policy, designed to motivate and encourage innovation that can scale up the growth of sectors such as IT, biotech, ESDM and other knowledge sectors, he commented, "State-run Keonics would set up the incubators and common instrumentation facilities in Bengaluru and in the IT parks of Shivamogga, Bagalkote and Kalaburgi."
"Ten incubators will also be set up in post-graduate and professional institutes across the state under the new age incubation network. An incubator will come at Bagalkote for research and development in biotech start-ups," he said.
The budget has also proposed to set up centres of excellence and finishing schools in IT, electronics and animation sectors on the lines of Biotechnology Finishing Schools (BTFS) across the state, reported ET.
The post
State Government Will Set Four Technology Business Incubators: Siddaramaiah
appeared first on
TechStory
.
Posted: 19 Mar 2016 01:01 AM PDT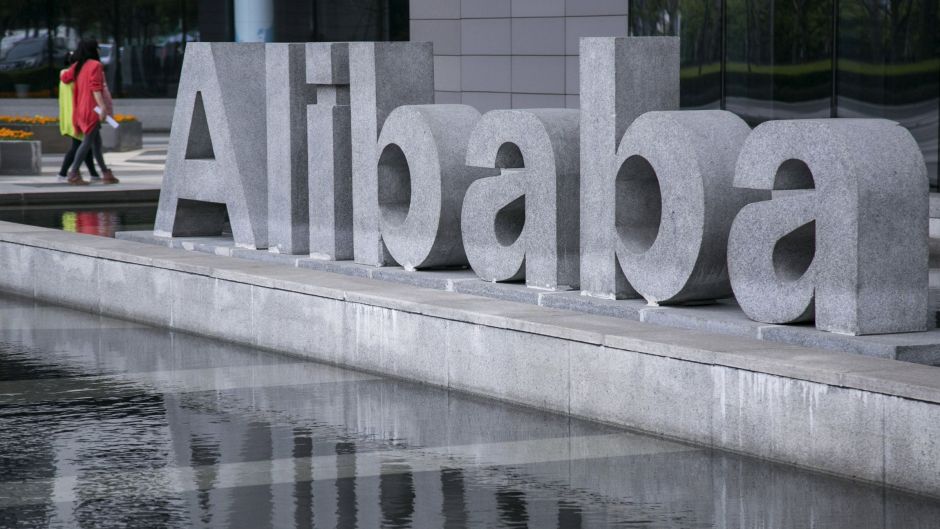 19 March, 2016, New Delhi: China's e-commerce giant, Alibaba is planning for a grand entry in India's e-commerce market. In order to shape this move, Alibaba Group President Michael Evans and global managing director K Guru Gowrappan met Communications and IT minister Ravi Shankar Prasad on Friday and underlined the company's interest in India.
Revealing some company's plan, one of the senior government officials said, "Alibaba is very keen on coming to India in a very big way, particularly in the ecommerce sector. They're only exploring the way – whether to go on their own or set up shop with someone else." PTI reported that the Chinese company plans to enter the ecommerce business in India in 2016.
Commenting on the development, Prasad said, "They're most welcome to adopt the same (online and offline) strategy in India, too. They can look at setting up their own (delivery platforms) or use the time and tested postal service."
Alibaba is not new to the Indian e-commerce market as the company had already made some high investments in some of the big players of the business such as Paytm and Snapdeal. The company said, "Over 16 years ago when Alibaba started, China went from becoming a no-Internet country to one of the most advanced ecommerce ecosystems in the world. India is at a much advanced stage and growing at a very fast rate compared with the China of those times."
Also Read-
China's Alibaba Group Looking To Increase Stake In Paytm
Alibaba's Ant Financial Seeks Fresh Funding At $60 Bn Valuation
Alibaba Working to Bring VR Into E-commerce
The post
Alibaba Plans For A Grand Entry In India's E-Commerce Market
appeared first on
TechStory
.
Posted: 19 Mar 2016 12:27 AM PDT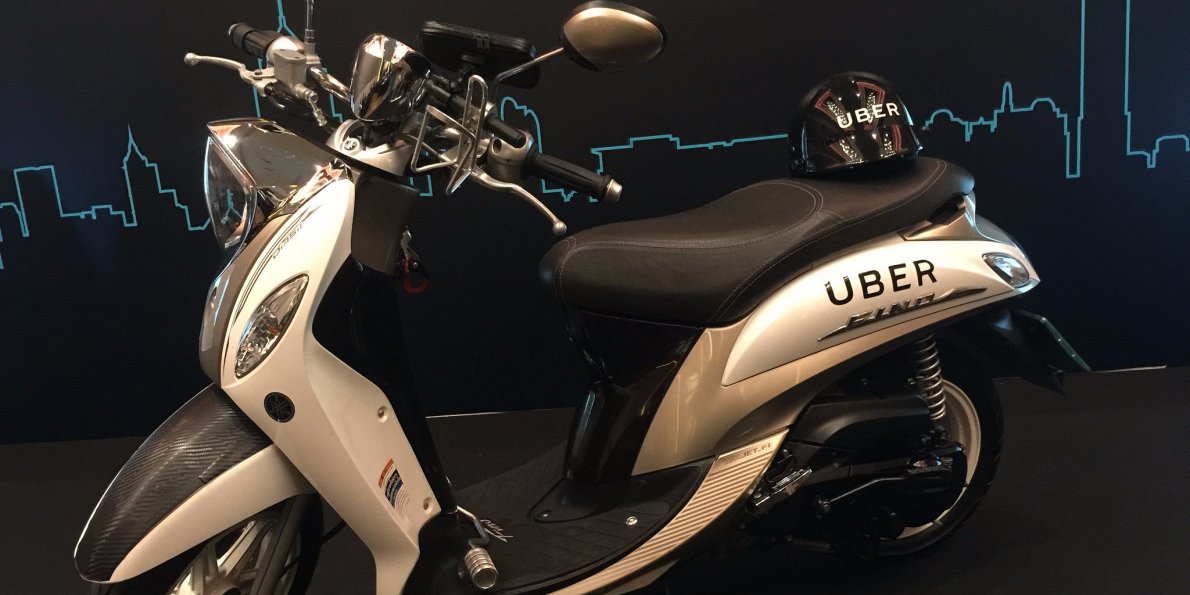 19 March, 2016, Bangalore: After a halt, Uber resumes its bike taxi pilot UberMoto in Bangalore. The company had called off its services few days back after the Government of Karnataka had revealed in a statement that app-based taxi-hailing company had not obtained the permission of local authorities to run the service in Bengaluru.
Now, it has resumed its service after giving it a different coat of paint 'bikepooling' and promising not to charge the rider any commission till regulations for the service are framed by transport authorities.
With this move, company is planning to re-enter the Indian market with its revamped bike taxi service UberMoto. It had already been taken for a roller coaster ride by the state government which forced the company to call its bike taxi service off the road (service was launched on 3 March, 2016).
The company mentioned in its blog, "UberMoto essentially encourages 'bikepooling' and will help in decongesting city roads. In the spirit of collaborating with the government, we have had extensive discussions with the relevant authorities over the past few days. Uber will not charge any service fee for the period of this pilot." This smart move has made company's two wheeler hit the road. Since the company is not charging 20 per cent commission; it becomes a zero-profit service and therefore, it doesn't require any additional permit. "It is our hope that this product will cut travel time considerably and give people the option to ditch car travel for short distances," adds Uber.
Also Read-
Uber Calls Off Its Bike Taxi Service In India Just After 10 Days From Its Launch
Uber Announces 800 Number For Emergencies
The post
Uber Again Kick Starts UberMOTO in Bangalore
appeared first on
TechStory
.
Posted: 18 Mar 2016 11:50 PM PDT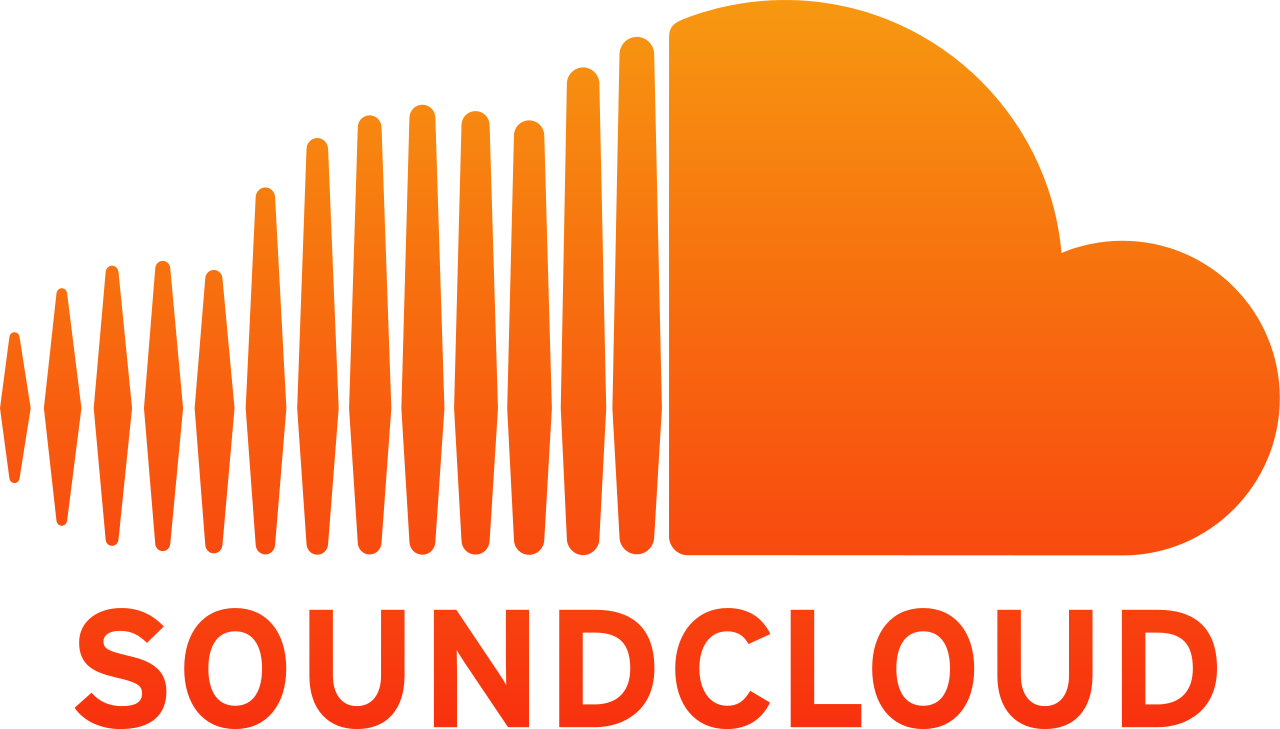 19 March, 2016, Berlin: In an interesting move, just before launching its new subscription,
SoundCloud
has signed a pact with Sony Music. The company stated in the statement, "SoundCloud has signed a deal with the last of the major record labels, Sony, as the company prepares to launch a new subscription service later this year." The company also revealed about its deal on the social media platform, Twitter.
— SoundCloud (@SoundCloud) March 18, 2016
Sony Music is one of the renowned brands in the industry and represents some of the legendary icons of the music world such as Shakira, Mariah Carey and Ricky Martin. The company has been associated with star maker labels such as Warner Music, Universal Music and independent label group Merlin to the organizations that license music to SoundCloud. Launched in 2008, SoundCloud hosts some 110 million tracks and has around 175 million visitors a month from around the globe.
The post
SoundCloud Signs A Pact With Sony; Prepares To Launch New Subscription Later This Year
appeared first on
TechStory
.
Posted: 18 Mar 2016 10:58 PM PDT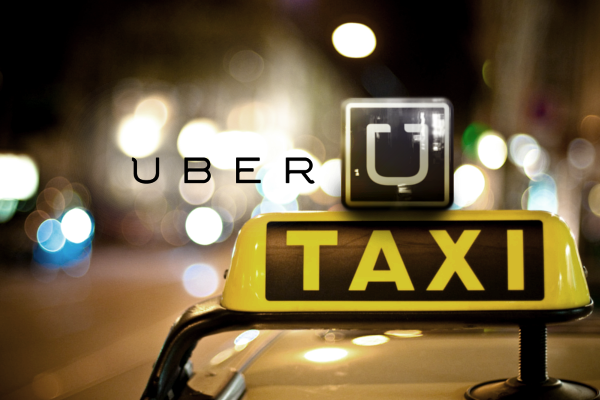 19 March, 2016, Frankfurt: If sources are to be believed, one of the global leaders in cab hailing service, Uber is planning for a big transformation. In its recent development, company has placed a big order for self-driven cars, reports Reuters.
According to the source (identity cannot be disclosed), "They wanted autonomous cars. It seemed like they were shopping around." If company manages to pull this deal safely then it might turn around its fortune. Uber is currently going through losses and it is planning to work on options that could benefit the company to a great extent. If company is able to make these self-driven cars hit the roads then it can save lot of money on drivers.
Volkswagen, Daimler, BMW and car industry suppliers Bosch and Continental are all working on technologies for autonomous or semi-autonomous cars.
Earlier on Friday, Germany's Manager Magazin reported that Uber had placed an order for at least 100,000 Mercedes S-Class cars, citing sources at both companies, reported Reuters.
On the other hand, another source revealed, "No order had been placed with Mercedes-Benz." When media contacted the company, it declined to comment anything on the issue.
Also Read-
Uber Is Now Pumping Profit in US: Kalanick
Uber Announces 800 Number For Emergencies
The post
Uber Plans To Go For Self-Driven Cars
appeared first on
TechStory
.
Posted: 18 Mar 2016 09:58 PM PDT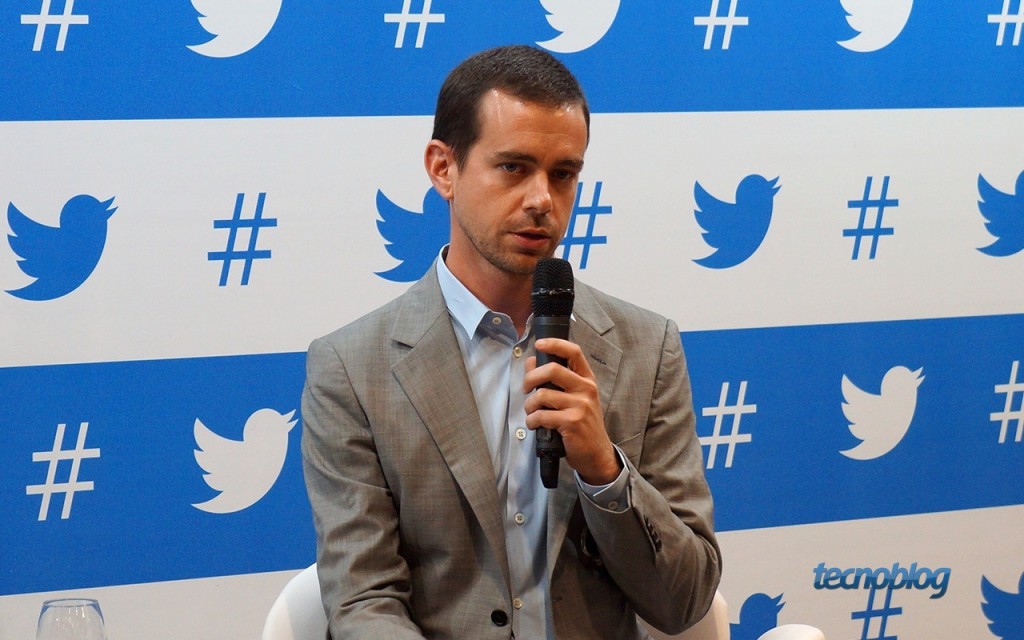 19 March, 2016, USA: Twitter fans have to keep their wait on as the company has decided to stick to its 140 character limit. Recently, social media site has been taken for a big toss by its users and renowned media houses for not increasing the character barrier. From past few years, twitter has been facing lot of criticism for not removing the hurdle and that has affected its business immensely.
In an interview, Jack Dorsey, Co-Founder and CEO, Twitter confirmed that the company will keep tweets at 140 characters. "It's staying. It's a good constraint for us. It allows for off-the-moment brevity."
He elaborated on sticking to the character limit, "At an economical length of 81 characters is likely to calm the hard-core base of Twitter supporters who have been vocally resistant to any major changes to the network, home to more than 320 million regular users. For years, those in Twitter's top ranks have been hesitant to make drastic changes to the service for fear of losing some of those most active users."
But this barrier has hampered the company's growth and many users have turned down their accounts due to word constrain. Wall Street has reported that twitter needs look closely into its business and should come up with something which can increase its numbers.
"Character limit is one characteristic of Twitter that company will not drop. But that does not mean the service will not change in other ways. We're changing a lot. We're always going to make Twitter better," adds Dorsey.
Also read-
Jack Dorsey CEO Twitter Reacts To Alter Timeline Backlash
Twitter's Founder, FB and Box's CEO Join The Bandwagon To Support Apple
The post
Twitter Ends Market's Speculations; 140 Character Limit Is here To Stay
appeared first on
TechStory
.
Posted: 18 Mar 2016 11:14 AM PDT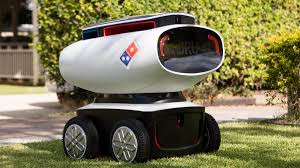 18 March 2016 : Pizza giant Domino's has unveiled an autonomous pizza delivery robot that is being trialled in New Zealand.
On Friday the company unveiled the Domino's Robotic Unit (DRU), and announced that the bot had already carried out its first successful pizza delivery on March 8. "DRU is an autonomous delivery vehicle and is set to take the world by storm," the company wrote in a statement on its website.
Domino's Australia-based skunkworks DLab, the vehicle's development started in 2015 and was pushed towards commercialisation.
According to a promotional video, DRU uses software developed by the Australian military contractor Marathon, which manufactures autonomous robots with obstacle-avoidance capabilities.
This feature has been incorporated in DRU, which according to Domino's can dodge hurdles thanks using on-board sensors. The autonomous four-wheeler is about one metre tall and contains two different compartments to keep beverages cool and pizzas (up to ten per robot) hot, which customers can unlock with an order-specific code. It can carry out a delivery within 20 kilometres from the store before needing a battery charge, and it is designed to move on both footpaths and roads.
Regarding the safety of cute-looking automaton on how it would defend its precious cargo from glutton thieves or random troublemakers, the company said in Facebook posts that "We will be taking every precaution necessary to ensure he is safe including surveillance and security etc."
Source : arstechnica
Image:

lifehacker.com.au
The post
Soon Robots To Be At Your Doorstep To Deliver Pizza; Trial Successful by Dominos
appeared first on
TechStory
.
Posted: 18 Mar 2016 10:28 AM PDT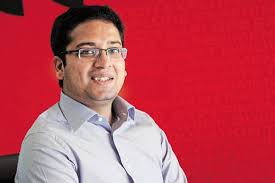 18 March 2016, Bangalore : The etailer clarified refuting media reports that CEO Binny Bansal's email account wasn't hacked but spoofed.
Earlier it was reported that CEO of Flipkart, Binny Bansal's official email account was hacked and two mails were sent from it in his name to Flipkart's CFO Sanjay Baweja on March 1 at 11:33 a.m., directing him to transfer $80,000.
"We would like to clarify it is not a case of hacking. Flipkart's corporate email system leverages the highest standards of security including but not limited to two factor authentication," it said in a statement.
A spoofed email does not originate from the real source but from a different source falsifying the name and address with an ulterior motive.
The company said it filed a police report complaining on email spoofing its CEO suffered.
"We have filed a case of email spoofing which involves use of a forged email header to make it look like a legitimate email. This case of email spoofing was immediately detected and and a report was filed with police," the statement added.
(Source : ET)
(Image : Livemint)
The post
CEO Binny Bansal's Email Account Spoofed, Not Hacked: Flipkart
appeared first on
TechStory
.
Posted: 18 Mar 2016 09:34 AM PDT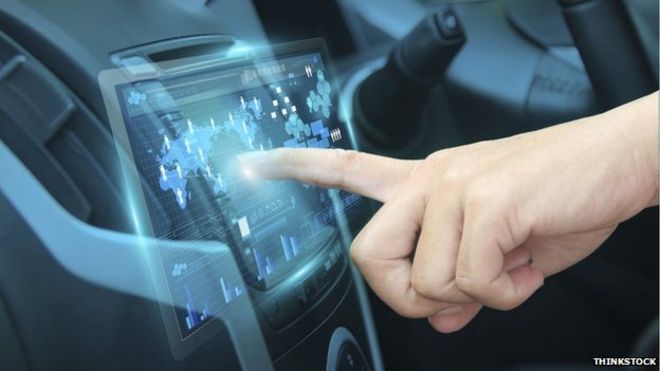 18 March 2016, Washington : The FBI has warned that vehicles are increasingly vulnerable to unauthorised remote access by hackers and is calling for victims to report incidents.The notice, issued jointly with the US National Highway Traffic Safety Administration (NHTSA), said consumers and manufacturers need to be aware of the risks of car hacking.
The FBI and NHTSA are warning the general public and manufacturers – of vehicles, vehicle components, and aftermarket devices – to maintain awareness of potential issues and cybersecurity threats related to connected vehicle technologies in modern vehicles," the agencies said in the bulletin.
"While not all hacking incidents may result in a risk to safety – such as an attacker taking control of a vehicle – it is important that consumers take appropriate steps to minimize risk," the FBI bulletin said Thursday.
NHTSA Administrator Mark Rosekind told reporters in July 2015 that automakers must move fast to address hacking issues.
The Fiat Chrysler recall came after Wired magazine reported hackers could remotely take control of some functions of a 2014 Jeep Cherokee, including steering, transmission and brakes. NHTSA has said there has never been a real-world example of a hacker taking control of a vehicle.
The FBI bulletin Thursday warned that criminals could exploit online vehicle software updates by sending fake "e-mail messages to vehicle owners who are looking to obtain legitimate software updates.Instead, the recipients could be tricked into clicking links to malicious Web sites or opening attachments containing malicious software."
The Alliance of Automobile Manufacturers and Association of Global Automakers, Two major U.S. auto trade associations opened an Information Sharing and Analysis Center late last year. The groups share cyber-threat information and potential vulnerabilities in vehicles.
(Image Credits: bbc)
The post
Car Makers And Owners At Risk Of Hacking : FBI
appeared first on
TechStory
.