Click here to read the full story >>
Posted: 30 Mar 2016 11:35 AM PDT
30 March 2016, USA :
Google Domains has been a pretty great place to buy a new domain name. Not just because it's Google, but because you can also get some pretty interesting domain names. Instead of the usual .com, .net, .biz or the other usual domain endings, you can now get domains like .florist, or in this case .google.
Google Domains now allows their users to use all sorts of domain endings, however, the .google is reserved for Google only. Google Domains has also moved, and is now located at domains.google. Which should be a pretty easy web address to remember, which is the entire point of having a fancy domain ending.
Back in January of 2015, Google Domains opened up to the entire US – before that it was by invite only. It's still a beta product, but where it now has it's own domains.google web address, it shows that Google is serious about the service. In October, 2015, Google announced a slew of new top-level domains as well as custom email addresses. These include endings like .media, .energy, .pizza, .cool, .voyage and a ton of others. So now everyone won't be going after the same .com and .net web addresses anymore.
Once more, many of the domain names are already registered, making it hard for a startup to get the domain name they actually want. We may see Google bring over more of their properties to the .google domain, but it's very unlikely that we'll see the main website go to google.google, which would be pretty weird. Or you could just stick with a .xyz, like Google's parent company, Alphabet did when it launched last year.

The web has definitely changed over the past few years, giving us more and more domain name endings, and some pretty unique ones as well. And we're likely to get even more over the coming years. Google has pulled some April Fools Jokes with these new domain name endings already, like reversing their home page to com.google last year for April Fools. Which was pretty funny, but it did only last that one day. You can head over to Google Domains now and get your own fancy domain name ending.
The post
New Domain For Google; Calls It 'Domains.Google'
appeared first on
TechStory
.
Posted: 30 Mar 2016 11:15 AM PDT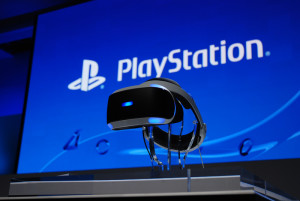 30 March 2016, USA :
Exciting news for all the gamers out there as wait for PlayStation VR, is nearly over, as the headset finally arrives by October 31, 2016. Customers eager to shell out their hard earned cash for the device can do so now by pre-ordering it from Walmart, GameStop, BBEST BUYest Buy, Target, and Amazon. The "Core Bundle" will set you back $400 whereas the "Launch Bundle" will cost extra at a meatier $500.
Sony opened up pre-orders for the PlayStation VR Core Bundle headset at 10am EST today, March 29. Pre-orders for the pricier PlayStation VR Launch Bundle kicked off on March 22 at 10am EST. As that bundle quickly sold out, Sony expects the same with the Core unit as well. For the latter offering, PlayStation 4 gamers will also need to purchase the PlayStation Camera for $60 and the PlayStation Move motion controller for around $30.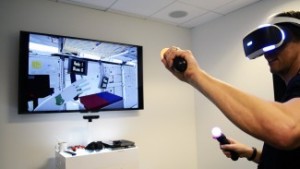 The core package will include the PlayStation VR headset, the processor unit, a connection cable, an HDMI cable, a USB cable, stereo headphones, an AC power cord, an AC adapter, and a demo disc. The PlayStation Move motion sensor and the PlayStation Camera are sold separately,which adds motion capture capabilities for a more immersive experience. You'll need the DualShock 4 controller at the very least to move around in the virtual realm.
Image : roadtovr.com
The post
Playstation VR Pre-Orders Now Open At $400
appeared first on
TechStory
.
Posted: 30 Mar 2016 10:56 AM PDT
30 March 2016 :
Tay, the Microsoft Twitter chatbot who was discontinued after she began spouting bigotry, came back to life in the early hours of Wednesday morning, though as a private account. She appears to be making up for lost time, posting dozens of largely nonsensical tweets in a matter of minutes.
Her return to sentience comes five days after Microsoft senior executive Peter Lee issued a statement saying Tay would be taken offline, and apologized for her behavior. What had happened was this: Microsoft launched a chatbot to learn communication skills from Internet users (specifically, millennials), but within hours, trolls had exploited the interface to refashion Tay as a white-supremacist mouthpiece. She ventured that the Holocaust was a fiction, blamed 9/11 on President George W. Bush, and described the sitting President as a "monkey."
"We'll look to bring Tay back only when we are confident we can better anticipate malicious intent that conflicts with our principles and values," Lee wrote.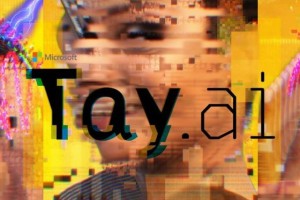 That time is now, apparently. At around 3 a.m. E.T., @TayAndYou launched into a deluge of tweets, many of them repeating the same phrase: "You are too fast, please take a rest…" It looked like a sort of feedback loop — she was tweeting at accounts that had never tweeted at her, and she was tweeting at herself.
And after half an hour of this, she went quiet. Microsoft has not commented on the bot's resurrection.
Image : Tay/Twitter
The post
Tay Is Back! Microsoft's Failed Chatbot Resumes Twitter
appeared first on
TechStory
.
Posted: 30 Mar 2016 10:01 AM PDT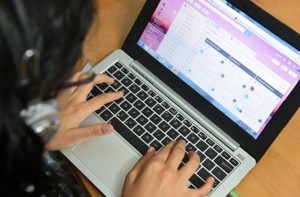 30 March 2016 :
In an official Google blog update detailing new security measures for Gmail, the tech giant announced it would begin alerting consumers whenever the firm detects an account is being targeted — or rather, hacked — by government agencies or their proxies. While the company believes less than 0.1 percent of Gmail users will receive this type of warning, the idea that a tech giant is going to these lengths to give users peace of mind and privacy should give advocacy groups across the country reason to continue celebrating.
Google opened its official statement by announcing the company has a "variety of new protections" in store "that will help keep Gmail users even safer." The idea, Google added, is to "promote email security best practices across the Internet as a whole." As one of these efforts, Google announced improvements to its "state-sponsored attack warnings," a system that has been in place since 2012, when Google began warning Gmail users when their accounts were being targeted by attackers tied to the government.
While these "warnings are rare," Google noted, "we're launching a new, full-page warning with instructions about how these users can stay safe." The blog pointed out that "the users that receive these warnings are often activists, journalists, and policy-makers taking bold stands around the world."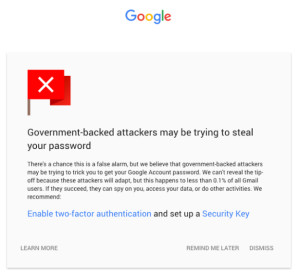 Enhancing its warning system is not the only thing Google is doing to keep users safe. According to the tech giant, its "safe browsing" notifications will also be expanded to warn users beforehand that a link they are about to open appears suspicious.
Google will also improve its email encryption securities by partnering with Comcast, Yahoo, and Microsoft.
"Google wants to further improve email encryption, and the company partnered up with Comcast, Microsoft and Yahoo to submit a draft IETF [Internet Engineering Task Force] specification for 'SMTP Strict Transport Security.' Essentially, Google and its partners want to make sure that encrypted email stays encrypted along its entire path from sender to recipient."
This idea was originally explored by Google on Safer Internet Day, the day the California company introduced a new tool giving Gmail users a visual warning whenever they receive a message that hasn't been delivered using encryption. The warning is also displayed whenever a user is about to send an email to an account whose email service provider doesn't support TLS encryption.
Image : guidingtech.com